COMMON MISCONCEPTIONS ABOUT GEOTHERMAL ENERGY
MISCONCEPTION-1: "HABITATS ARE DESTROYED IN AREAS WHERE GEOTHERMAL ENERGY IS PRODUCED."
Geothermal energy is a completely natural resource. Derived from heating of underground waters, geothermal energy has been in use since archaic times. In ancient Rome, geothermal springs were used as spas and baths and it still remains in use today, preserving our world and our habitats.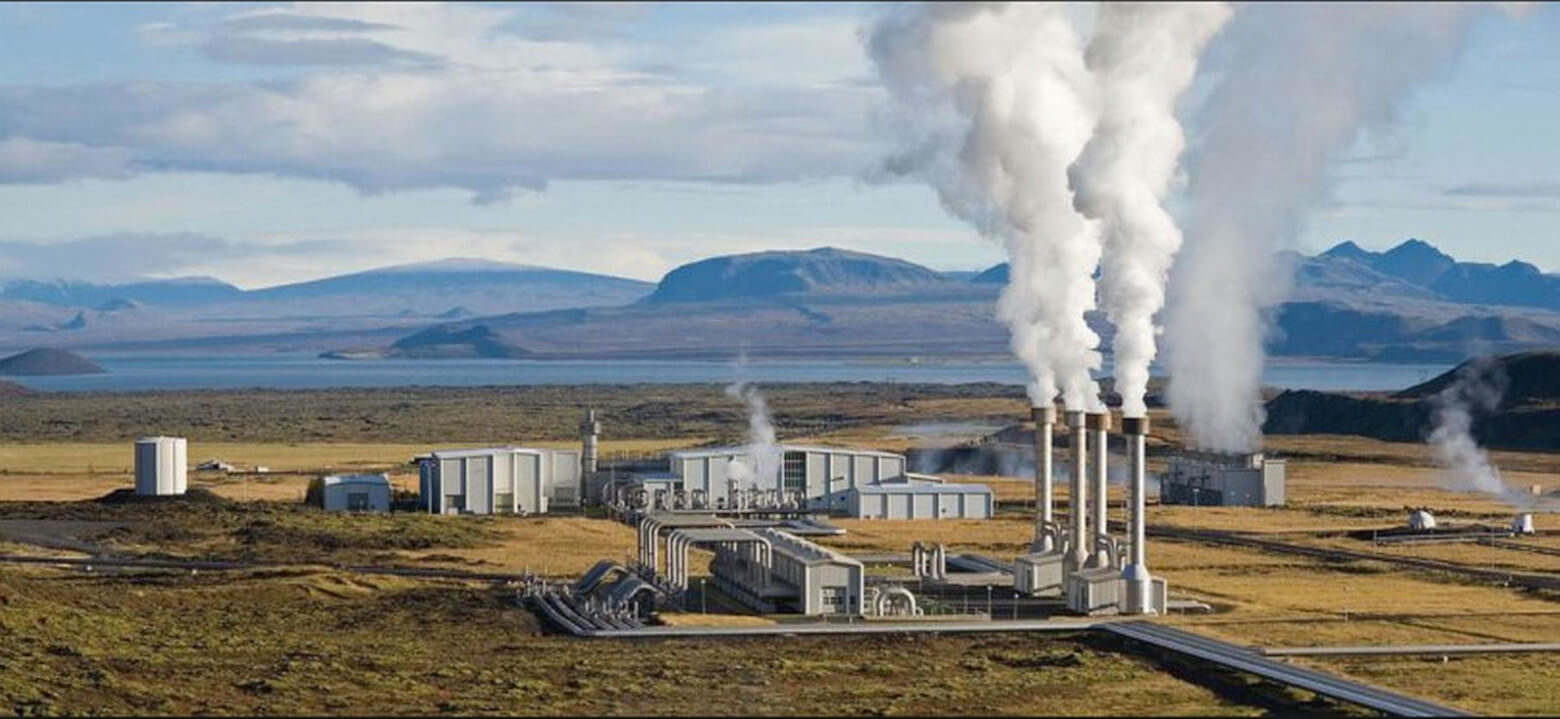 MISCONCEPTION-2: "GEOTHERMAL ENERGY TRIGGERS EARTHQUAKES."
The relationship between geothermal energy and earthquakes has been investigated extensively in numerous national and international studies. The studies have shown that Turkey is located on an earthquake belt and the movement of fault lines has been going on for the past 13 million years. But geothermal energy generation has no effect on the movement of fault lines.
MISCONCEPTION-3: "GEOTHERMAL ENERGY IS NOT A RENEWABLE ENERGY SOURCE, AND IT CANNOT PROVIDE ENERGY INDEFINITELY."
Geothermal energy is derived from magma in layers close to the surface, and from water, steam and hot rocks, and it will be available for as long as earth exists. It is a sustainable, reliable, environment-friendly and indigenous source of energy, which can be harvested 24/7 regardless of weather conditions.
MISCONCEPTION-4 "ELECTRICITY PRODUCTION FROM GEOTHERMAL ENERGY POLLUTES THE ENVIRONMENT."
Environmental pollution from geothermal power generation is precluded, as long as the regulatory requirements have been met.
MISCONCEPTION-5 "GEOTHERMAL POWER PLANTS HARM FARMING AND TREES."
Geothermal power generation is not harmful to wild life, if performed in line with the regulatory requirements. Contrary to claims otherwise, geothermal energy helps enhance agricultural activities. Geothermal energy used for greenhouse farming facilitates harvesting of crops throughout the year.
COMMON MISCONCEPTIONS ABOUT WIND POWER
MISCONCEPTION-1: "WIND POWER IS NOT A CONTINUOUS SOURCE OF ENERGY."
The wind map of Turkey suggests that it is possible to generate electricity from wind power in Turkey almost the entire year.
MISCONCEPTION-2: "WIND POWER HARMS WILDLIFE, CAUSES DEATH OF BIRDS."
A wind power plant can only be authorized based on a meticulous review of Environmental Impact Assessment (EIA) reports. It is a scientifically-proven fact that birds normally avoid collisions and divert from flying across wind turbines.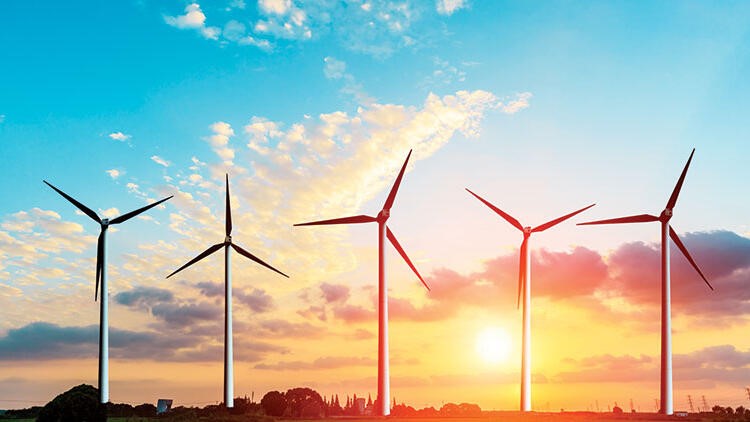 MISCONCEPTION-3: "WIND TURBINES CAUSE NOISE POLLUTION."
With the advances in technology, a wind turbine creates as much noise as a refrigerator at a distance of 300 meters. In fact, the sound of wind blowing in remote rural areas often surpass the noise from turbines.
MISCONCEPTION-4: "WIND TURBINES HARM FARMING."
On the contrary, wind power plants occupy a mere one percent of the land area in which it has been installed. The rest of the land can be used for farming, forestry or similar other purposes. Because wind turbines produce zero waste, the soil, lakes and streams remain unpolluted. Because the use of water is not needed, the water saved can be diverted for better uses, such as farming or human consumption.
MISCONCEPTION-5: "WIND TURBINES GENERATE ELECTROMAGNETISM HARMFUL TO HUMAN HEALTH."
The electromagnetic impact of a wind power plant is very low, and can affect a negligibly small area. Measurements have shown that the magnetism caused by the mechanism is barely detectable at the turbine base, corresponding to a tenth of the electromagnetism generated by a blow dryer.
COMMON MISCONCEPTIONS ABOUT SOLAR ENERGY
MISCONCEPTION-1: "SOLAR PANELS PERFORM POORLY IN COLDER CLIMATES."
Solar panels have operating ranges within which they can be technically used, and when in those ranges, they perform better in colder weather. This is because conductivity is increased in colder temperatures. Also, the surface temperature of solar panels barely increase during electric generation.
MISCONCEPTION-2: "SOLAR PANELS CAN'T PRODUCE IN CLOUDY/RAINY WEATHER."
UV rays are what causes the production of electricity in solar panel. UV rays are invisible, and they can reach the earth surface in cloudy weather. Of course, electric generation is highly increased in sunny weather.
MISCONCEPTION-3: "POLYCRYSTAL PANELS HAVE LOWER YIELD AND THEREFORE PRODUCE LESS POWER COMPARED TO MONOCRYSTAL PANELS." 
In this context, yield does not concern a panel's total power, and is only a comparison of yield of individual cells. When combined into a panel, the power generated is not different. In other words, a 60-cell 270W solar panel will generate the same power at 1000 W/sqm irradiance, regardless of whether it is monocrystal or polycrystal.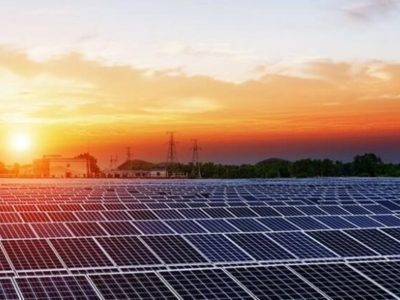 MISCONCEPTION-4:  "SOLAR POWER PLANTS HARM THE ENVIRONMENT AND DESTROY FARMLANDS."
SPPs cannot be installed and used in any empty field. Installation of a power plant requires certification that the field is unsuited for farming (marginal land).
MISCONCEPTION-5: "INSTALLING SOLAR PANELS REDUCE THE LIFE OF ROOF STRUCTURES."
On the contrary, installation of solar panels, if assembled properly, increases the longevity of roof structures, as it prevents unwanted factors that can harm a roof, such as cracks and leaks. Covering the roof structures prevent direct exposure to UV rays.
COMMON MISCONCEPTIONS ABOUT HYDROPOWER
MISCONCEPTION-1: "HPPS DRAIN STREAMS."
Hydropower Plants (HPPs) do not drain rivers. They generate electricity by diverting some (never all) of the water away from the river to a power plant over a distance through a transmission line. After rotating the turbine, the water is discharged back to the riverbed, without impairing its qualities. No pollution or loss occurs during this process. On the contrary, the portion of the water stream used in the HPP is released back into the riverbed after filtering out any waste materials that it may contain. In this sense, a HPP is the windmill of our time, except it turns a turbine instead of a millstone.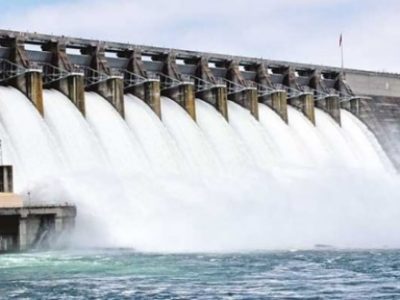 MISCONCEPTION-2: "STREAMS ARE SOLD OUT PRIVATE SECTOR."
The streams are not sold in any sense of the word. Operators who wish to build a HPP are granted authorization to use the water for 49 years, based on a Water Usage License agreement with the DSİ. The agreement clearly provides that the operator may use the water solely for generating power, and must release the water back into the riverbed upon request by DSİ for any reason, without indemnification.
MISCONCEPTION-3: "HPPS ARE BUILT ON ALL OUR STREAMS."
Building HPPs on all streams is not technically possible or economically viable. After detailed studies by the agencies concerned, only those locations which match the requisite technical, economic, environmental and social specification are selected as a potential HPP site. Because of these reasons, today it is possible to build HPPs for a total capacity of 165 billion kWh compared to 433 billion kWh, which it is possible to generate if HPPs were erected all the way from the springing point through the disemboguement point. The DSİ ensures that HPPs are not authorized at locations where it is not technically and economically viable to do so.
MISCONCEPTION-4: "HPPS DESTROY FORESTS."
Paid-for HPP licenses have been granted for 25.061 hectares of forest land across Turkey. This area corresponds to less than 0.1% of our total forest coverage. In Rize, where HPP projects are particularly numerous, paid-for licenses have been granted to HPPs, for 135 hectares of forest land, corresponding to 0.08% of total forest coverage in Rize. Moreover, HPP operators are required to commit to planting not less than 5 times the number of trees that they have damaged, in species which are higher in economic value then the ones that have been removed.
MISCONCEPTION-5: "HPPS CAUSE GREAT HARM TO THE ENVIRONMENT."
Hydropower is the cleanest way to produce electricity. Because they do not cause carbon emission, HPPs should be supported to counter global warming and climate change. HPPs are clean energy producers that use the power of water streams and produce no waste as a result of power generation. As an example, a 25 MW HPP on a river generates 80 million kWh of green energy per year, corresponding to preventing emission of 47.000 tons of carbon dioxide or removing 9.000 vehicles from the roads, which equals the amount of clean air generated by approximately 3 million trees. In other words, contrary to the misperception that "HPPs cause great harm to the environment," HPPs are environment-friendly facilities.
COMMON MISCONCEPTIONS ABOUT BIOMASS ENERGY
MISCONCEPTION-1: "BIOMASS ENERGY IS HARMFUL TO THE ENVIRONMENT."
Biomass energy is derived from natural sources, such as plant waste and agricultural waste, which are optimal materials for this type of energy. Also, wood, animal manure and domestic waste can also be used to produce biomass energy. In particular, conversion of domestic waste for this purpose is not harmful to the environment.
MISCONCEPTION-2: "BIOMASS ENERGY POLLUTES THE AIR."
Biomass energy production involves combustion of natural waste. There are concerns that the fumes emitted from combustion may render the air unbreathable. Yet, the combustion of these materials does not produce any waste which may be harmful to human health or the environment. The combusted materials are not chemically synthesized substances.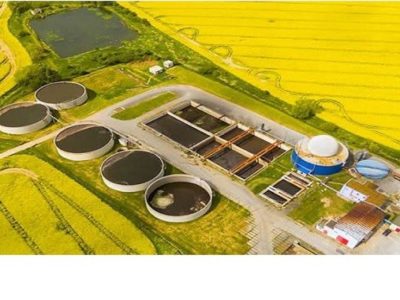 MISCONCEPTION-3 "BIOMASS ENERGY IS HARMFUL TO FARMLANDS."
Biomass energy does not pollute farmlands or water. Areas in vicinity of a biomass power plant are perfectly cultivable.  In fact, the waste from agricultural produce can be used as a source for this type of energy, providing a source of income for people living in the area.
MISCONCEPTION-4 "BIOMASS ENERGY COSTS A LOT."
According to the World Energy Council (WEC), harvesting and burning gaseous methane from biomass and organic substances decomposing in landfills represents one of the cheapest sources of alternative energy.
MISCONCEPTION-5 "BIOMASS ENERGY IS NOT A CONTINUOUS SOURCE OF ENERGY."
Biomass sources are available almost everywhere, both on land and in the sea. Naturally-occurring forests, animal excrements and plant waste have been the main sources of biomass used by the developing countries for years.